The Optimal OEM Filter Based on Cost & Quality
Use Our Experience in Combining Filter Design and Production
Transforming Your Filter Concept to Production Reality
We partner with our customers to diagnose the situation, engineer to their specifications, manufacture, assemble, and deliver the right filter solution.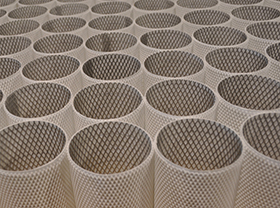 Domestic and international OEM filter assembly manufacturing.
Many OEM's have utilized our turnkey filter element manufacturing and assembly services.
Complete warehousing, billing, and quality programs, ISO 9001: 2015 certified.
Non-compete agreements are standard operating procedure.
Your part number can be utilized.
We strive to maintain a 30 day filter inventory.
Brand labelling and marking.
Pleat packs from 10 to thousands.
Available Filter Materials: Micro Glass, Polypropylene/Polyester, Stainless Steel, Paper, Teflon / Delicate and Difficult Materials.
Filter Element Manufacturing and Assembly Services
All filter manufacturing and assembly services are done in-house, from the production of your filter to the building of the dedicated equipment used in production. We discuss with you the various methods to achieve economically, cost-effective production concepts fitting into your envelope size and flow requirements. We assist you in the selection of the appropriate filter construction materials.
Examples: The attaching of filter end caps; Seaming of the pleats (hot melt, plastisol, epoxy, spot welding); Selection of the right o-rings, seals, and gaskets. We then design and build the dedicated filter manufacturing machinery (i.e. pleaters, seamers, dispensers, etc.) to meet your projected usage.
Filter Warehousing, Billing and Quality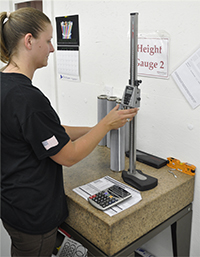 We help buffer unexpected increases in your ordering requirements with our 30 day inventory. We have dedicated inventory locations for your filters after assembly. Electronic ordering and invoicing are available with filter shipment in 24 hours for stocked parts. Custom packaging available; from pallets to stretch wrap to containers for export.
Part Numbers
Laser or Ink Jet marked on each filter unit and/or carton, box.
Custom labels for boxes and cartons.
Cartons and boxes can be supplied by you.
Pleat Packs
Pleat heights up to 2 inches with widths to 40 inches.
Filter materials include: micro glass, polypropylene/polyester, stainless steel, paper, teflon/delicate and difficult material.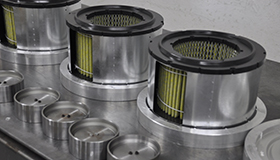 Micro Glass Filter Material
Compatible with most chemicals and liquids.
Maintains its efficiency throughout it's useful life.
Other material will let contaminates go through.
Consistency beta ratio from 1 to 25 microns.
Will tolerate heat to 350ºF.
Less differential pressure than paper material.
Stainless Steel Filter Material
Cleanable.
Used for applications from 1 to 500 microns.
Meshes from 4 to 200.
Excellent operating temperatures up to 1500ºF.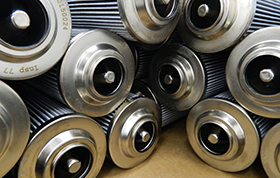 Paper Filter Material
Used for applications from 5 to 50 microns.
Temperatures to 250º.
The most economical material for filter construction.
Teflon/Delicate and Difficult Filter Materials
High efficiency, low Delta p (Differential Pressure).
Used for applications from .1 to 1 micron.
Temperatures to 450º.
Semi-cleanable.
Generally the highest cost filter material.